CiderWebmail is a modern, user friendly and maintenance free webmail application. It's targeted at mailserver administrators who need to provide web access for their user's mailboxes and individuals wanting to access their mailboxes via an always available web application.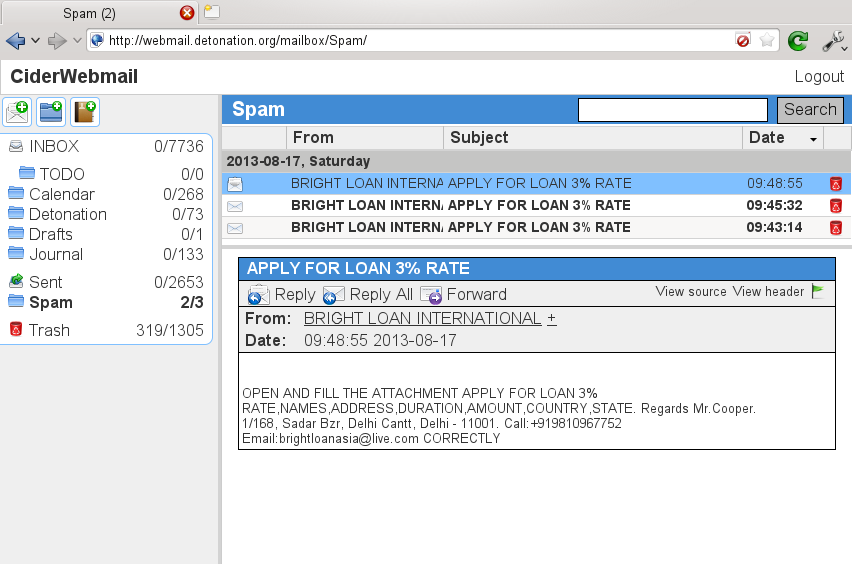 CiderWebmail currently supports all the basic mail handling features one would expect:
Listing your emails with selectable sort order and grouping.
Moving emails between folders and deleting using drag & drop.
Displaying text and HTML emails even if their code is completely broken (which happens quite often in reality)
Keyboard bindings for switching through emails, moving, deleting, replying and forwarding.
Reply to and forward existing emails or write new emails, add attachments and have a copy saved in your "Sent" folder.
As an application written deep in the 21st century, CiderWebmail supports only IMAP mail servers. Of these, we can heartily recommend dovecot but others should be fine as well.
CiderWebmail is part of the Cider project which aims to provide best of breed free software web applications written in Perl using the huge amount of excellent libraries existing for that language.